Springwood Smallbore & Air Rifle Club is a safe, family-friendly club located in Springwood NSW in the beautiful Blue Mountains. It has been in existence for more than one hundred years. Anyone over the age of twelve, whether you are interested in shooting for fun, or might one day be an Olympic hopeful, is welcome. Why not come along and give it a try?
Target shooting is a non-contact sport. Safety is the priority with shooting supervised at all times by a qualified range officer. Unlike other sports, target shooting at a club level is a relatively non-competitive sport. The only real competition being with yourself to improve. Should you be interested, there are graded competitions available. You are not locked into a weekly commitment like some other sports, you can attend as often as you like. ISSF target shooting disciplines offered by the club are 50m Prone, 10m Air Rifle (indoors) and 50m Benchrest.
We also provide the opportunity for you to obtain your shooters licence through the Firearms Safety Awareness Test.
Prize Meeting
Our Prize Meeting was held on 6-7 May, 2023. Benchrest shooters had a beautiful day with perfect conditions which was reflected in the results (see below). Sunday – not so good, it was windy, cold and raining. All in all it was a great weekend with an excellent turnout of members. Let's hope you all come back again in 2024.
Results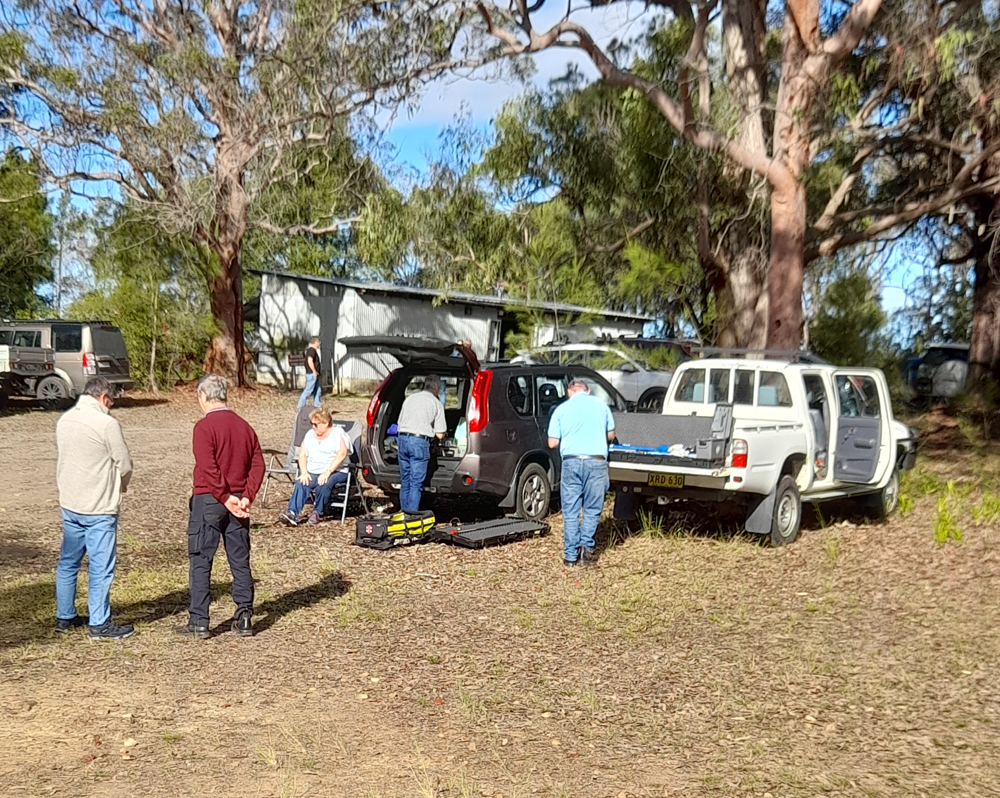 Facilities
The club has a 50m range, with 10 shooting positions which is used for both prone and benchrest shooting, and a 10m indoor air rifle range. The clubhouse has toilet facilities. There is disabled access to both the clubhouse and firing range. Ample parking on site.
Range Information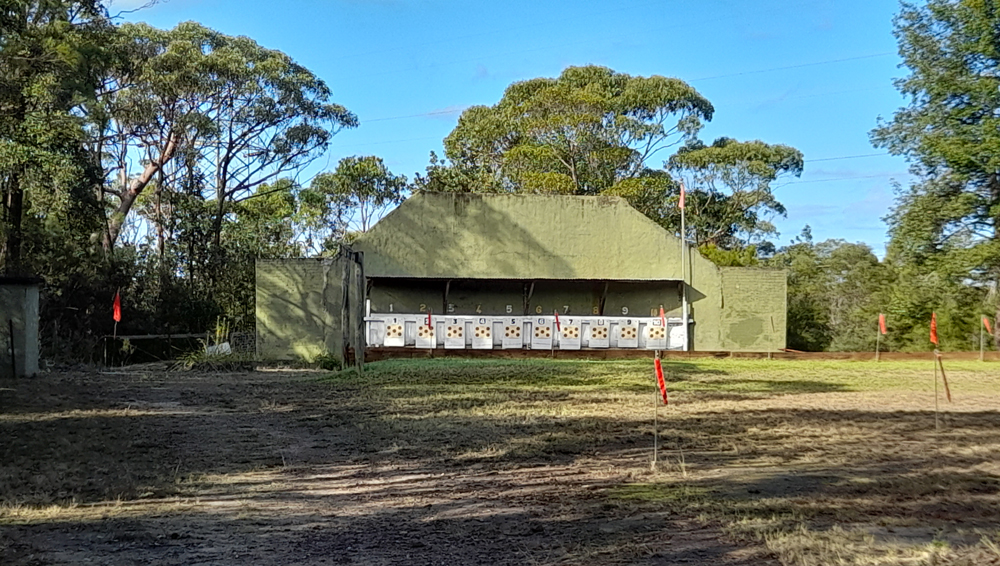 The range is certified for the use of .22 calibre rimfire rifles only which use long rifle ammunition of standard velocity or ammunition certified as target quality. All rifles used must be capable of being loaded as single shot. No high velocity ammo allowed on the range.
If you do not hold a Shooters License we can assist you by completing the Firearms Safety Awareness Test (see below) once you have joined the club. Once you have become a member we can provide a letter of membership to facilitate obtaining your Shooters License/permit.
Our club is affiliated with NSW Smallbore & Air Rifle Association Inc. who is under the auspices of Target Rifle Australia providing a pathway to elite level shooting if desired.
Contact
Location: 133 Bee Farm Rd Springwood
Email:  enquiries@springwoodrifleclub.com
General Information
Our range opening times vary according to Day Light Savings:
Summer: 1st Saturday in October – last Saturday in March. Shooting will commence at 10:30 am . Shooters should arrive by 10.00  am for setup.
Winter: 1st Saturday in April – Last Saturday in September. Shooting will commence at 1.00 pm.  Shooters should arrive by 12.30 pm for setup.
Typically we shoot 2-3 cards each on a Saturday. Wednesday evenings, twice a month, becomes an option once you become a member and hold a Shooter's License.
The club has a 10 metre air rifle range. A benchrest rifle event is conducted where shooters are permitted to use .22 sporting rifles fitted with telescopic sights or target rifles. Coaching is always available.
Shooting won't normally take place if the temperature is forecast to be above 38°C in Summer.
Visitors
Visitors are welcome,  if you are unlicensed you will need to fill in a P650 form so please arrive at least half an hour before the prescribed shooting time above. Places are limited so we can only accommodate 2 visitors per Saturday. You will need to email us to secure your place for the Saturday shoot, and ensure a rifle will be available for you to use.
You will need some form of identification, i.e. Driver's Licence, or if under 18 years of age, a photo id. A parent or guardian must accompany any visitor under 18 years of age and stay during the day's shoot. Minimum age is 12 years old. The club has a limited amount of equipment available for use by visitors. Persons who hold a Class A Firearms licence, that is not endorsed for target shooting, may also shoot as a visitor.
It is advisable to wear closed in shoes and suitable comfortable clothing also bring along some ear protection, e.g. yellow squishy ear plugs, which are available at the chemist.
Attendance Costs
The daily fee for licensed visitors is $20 (cash only) each visit, which includes 1 box of ammo. Unlicensed visitor fee is $30 (ammo provided by club). Due to insurance reasons you may only shoot as a visitor on 3 occasions then a membership application must be submitted and accepted by the club.
Membership
To obtain membership of the club please fill in both forms below and bring along to the club on a Saturday during the hours indicated above.
Firearms Safety Awareness Testing
We can assist people who wish to obtain a shooter's licence endorsed for target shooting, who need to complete the Firearms Safety Awareness Test. Several members of the club are able to conduct the Firearms Safety Training Course for longarms and tests are conducted on a Saturday at a fee. Make sure you have read the 'Firearms (Longarms) Users Guide'. It is necessary to make an appointment to carry out the test. For an appointment ring 0450 704 039.  Information on obtaining a Firearms Licence.
Shooting Disciplines
The shooting discipline

s shot at Springwood Smallbore Rifle Club are conducted under the auspices of the ISSF, these include: Prone, 10m Air Rifle and 50m Bench Rest.
Aiming with a prone smallbore target rifle involves lining up three separate points: a pair of sights (a rear sight and a fore sight) with one at each end of the rifle, and the target as the third aiming point. The image the shooter sees  when looking through the sights is called the 'sight picture'. When all three elements of the sight picture are aligned accurately the shooter should hit the 10 ring on the target.
Prone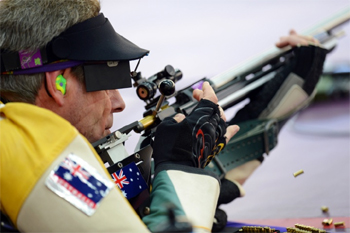 Competitors fire 60 shots per match on a 50 metre range using a .22 target rimfire rifle with standard velocity ammunition. The shots are fired from the prone position in a total time limit of 75 minutes.
The men's rifle must not weigh more than 8kg and the women's not more than 6.5kg.
Prone is the most contested singular event in Australia and would be regarded as the most popular. There are local variations that include a short range event at 20 metres, and a long range event over 90 metres.
Aiming with a prone smallbore target rifle involves lining up three separate points: a pair of sights (a rear sight and a fore sight) with one at each end of the rifle, and the target as the third aiming point. The image the shooter sees when looking through the sights is called the 'sight picture'. When all three elements of the sight picture are aligned accurately the shooter should hit the 10 ring on the target.
A resource which may give you a good background in the basics of prone shooting is a Beginners Guide to Prone Shooting by Don Brooks. More Information
10m Air Rifle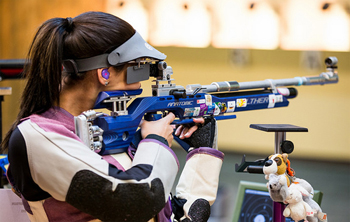 The air rifle match consists of a 60 shot event for both men and  women using a .177 calibre target air rifle weighing no more than 5.5kg.
The event is shot in the standing position over a distance of 10 metres usually on an indoor range with set lighting standards.
In international competition, there are separate events for men and women, although both genders jointly contest many of the events in Australia. Air Rifle is an inexpensive way of getting into shooting, and it is an especially appropriate way to introduce juniors to shooting. More Information
50m Bench Rest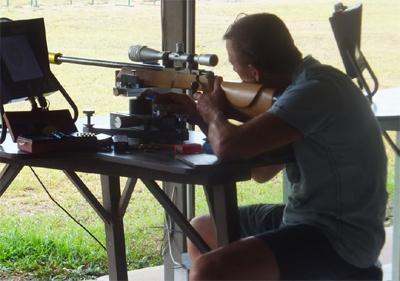 Bench rest shooting is a sport in which very accurate and precise rifles are used to fire shots at paper targets.
The rifles ride on front and rear rests. The rests may or may not be joined, depending on the rules of a particular competition. The rest sits on a table or bench, hence the name 'bench rest'. The shooter simply sits at the bench, in contrast to other shooting disciplines, where the shooter holds and aims the rifle without the benefit of a rest. More information
Competition Levels and State Events Calendar
Shooting is an individual sport and we all strive to improve our scores and confidence levels. Once you become a member your scores are included in the Club Championship. For all disciplines shooters are put into grades according to the New South Wales and Smallbore and Air Rifle Association these being A – D, according to your competence level.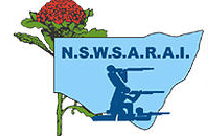 Springwood Smallbore Rifle Club conducts a Prize meeting every year on the 1st weekend in May. All members are encouraged to come along and shoot as well as volunteer their time to assist with the running of the event.
Other clubs throughout the state also conduct similar events, as well as  State Championships (run by the NSWSARAI) and National Championships (run by Target Rifle Australia) held annually. If you really want to take your sport to a high level you can compete for selection at international level.